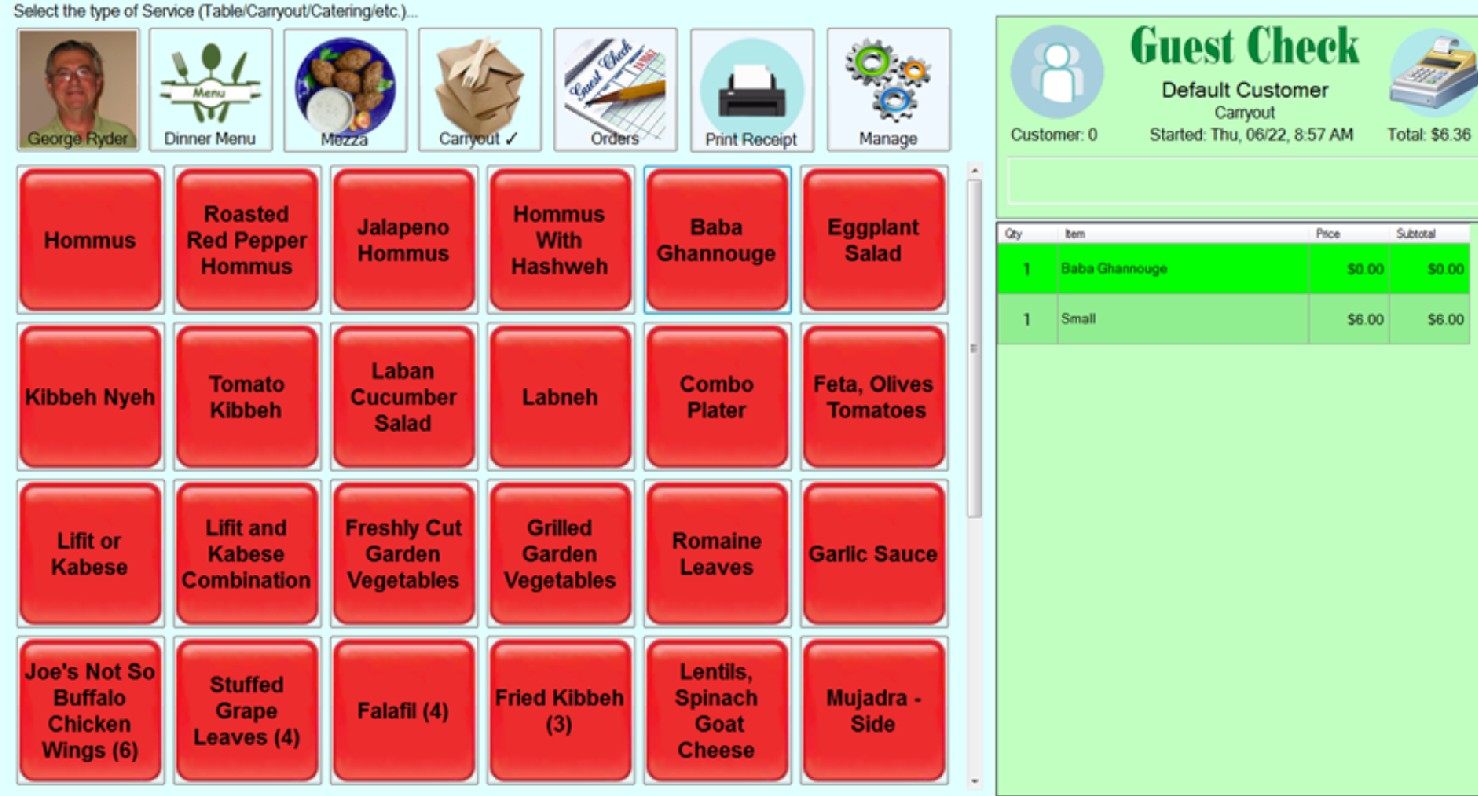 Menus, categories, services and functions all clearly displayed above menu/transaction choices. Item buttons can be customized with pictures of any brand or food item.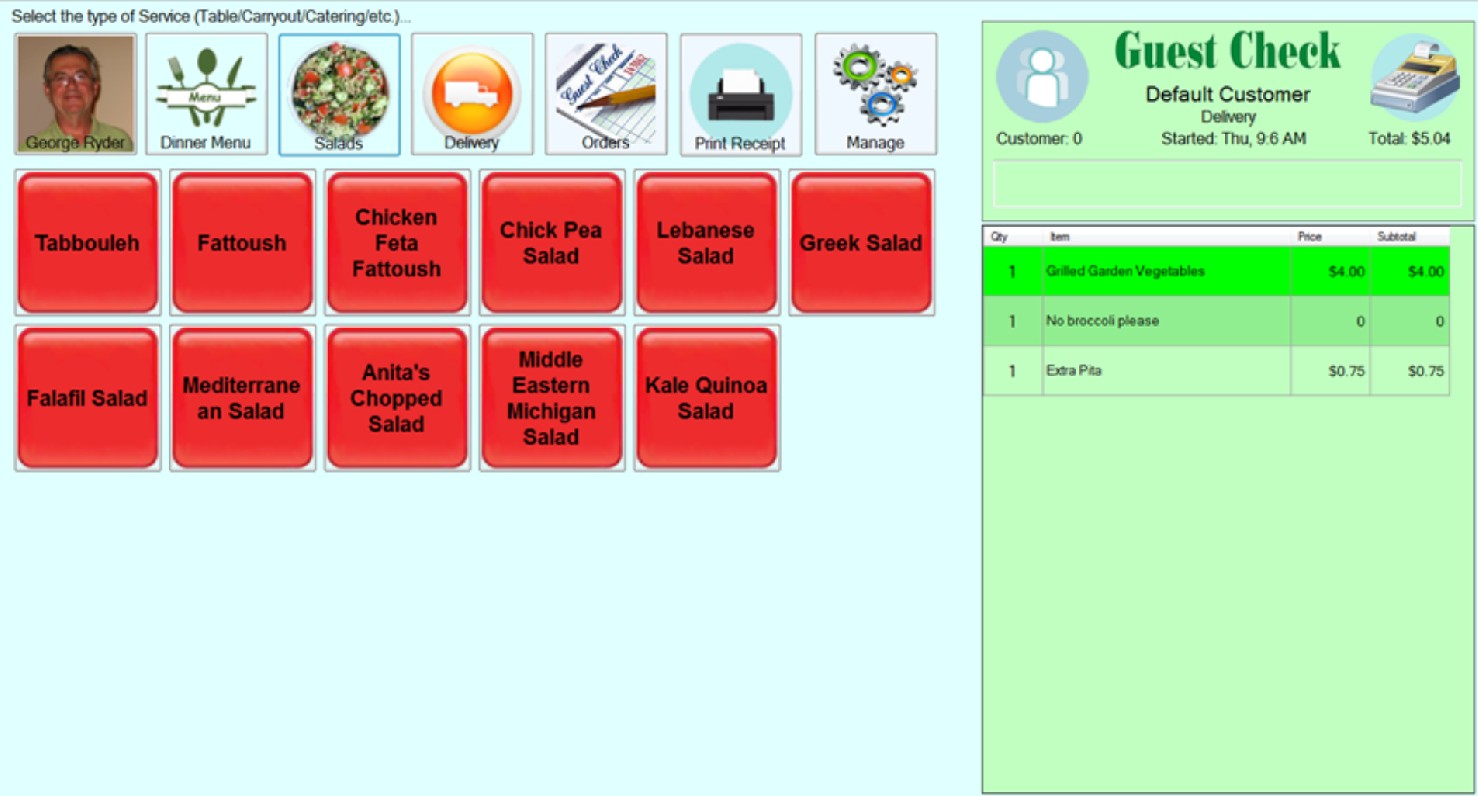 Online orders are automatically received into the POS and printed to the designated printer and managed within the POS order que.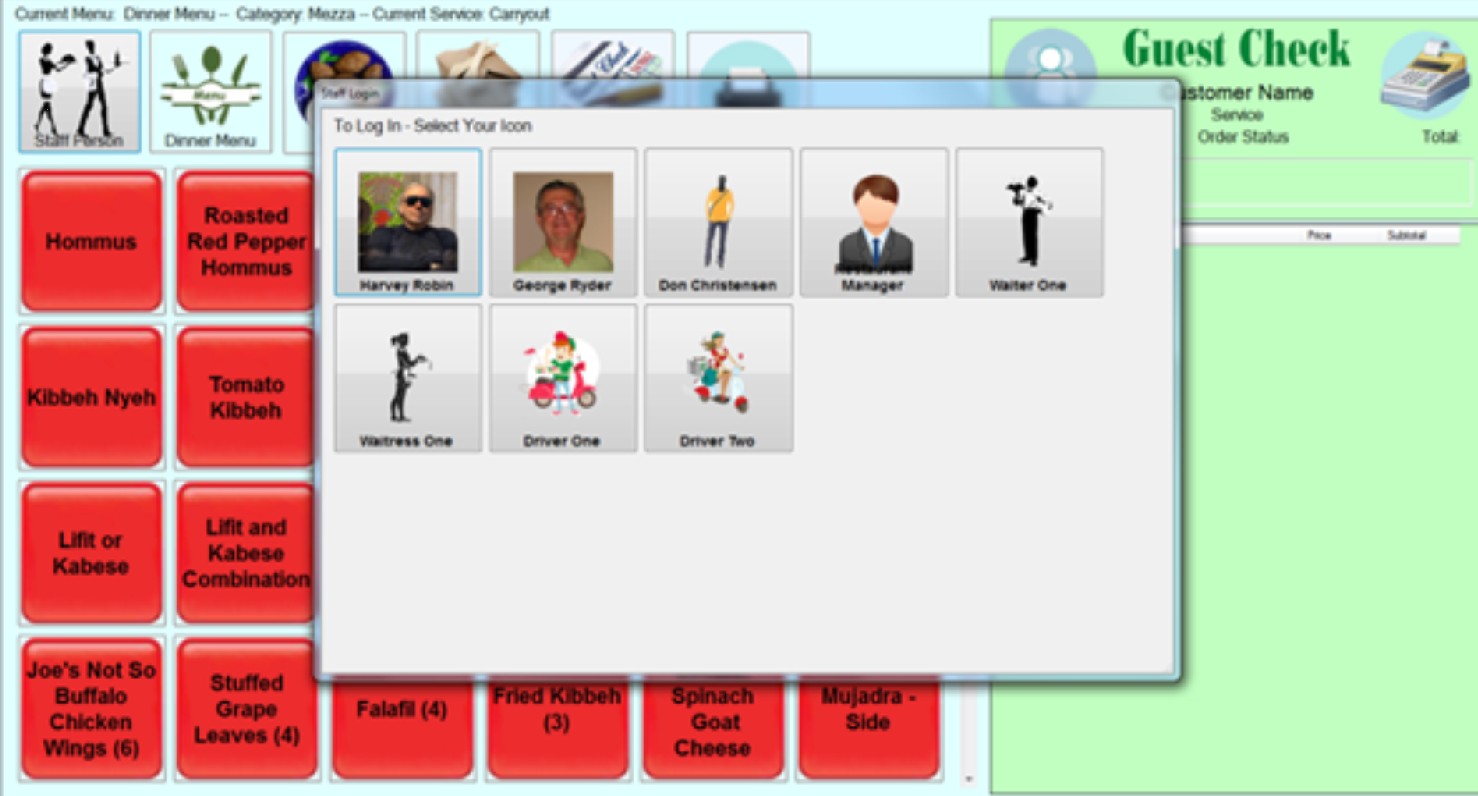 All staff members have credentialed roles and permissions. Management functions can operate all aspects of the POS including admin functions such as employee time tracking, reporting and order maintenance.
Staff level permissions include placing and closing orders. Staff logins and logouts maintain time tracking.